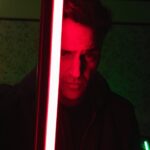 Joined: February 15, 2021 8:28 pm
Last seen: February 18, 2021 4:10 am
Film grain
Just a quick question. I am looking at different 35mm digital grain scans that can be overplayed over digital footage. Does anyone have any ideas on w...
2 years ago
RE: Introduce yourself
@admin hi everyone. I'm James and I'm in the process of shooting my mobile feature film titled MISPLACED.
2 years ago