Mobile Film Stories Community
Within a university campus there is usually an area, a "square" like a courtyard, where students and instructors gather. It's an abbreviation for quadrangle. They usually contain areas for social meetings and shops for students.
Mobile Film Stories has created the quad as a space for you under the same principle. Our intention is to create a social virtual space where you can meet, share, learn, collaborate and discuss all things regarding smartphone filmmaking.
The quad is set up as a forum. Anyone can come to the quad and read what you share but in order to interact, or join a conversation, people must be registered.
How do I join the Quad?
You begin by contacting us and letting us know you would like to be a member. Give us your first and last name and username. Use the same email address you have access to for notifications and membership. We will add you as a member and you will be prompted to setup a new password. Then click on Members, search for your name and customize your profile: add a photo, social media and description and signature. Subscribe to topics you are interested in and be sure to introduce yourself as a new member in the forum.
How do I create a profile?
Mobile Film Stories is for everyone interested in mobile film. Your profile should reflect who you are and your mobile filmmaking interests. In order to be more successful in earning the trust of other members, we think it's important that you add a picture to your profile that reflects your persona. Probably best not to add an object.
Write a bit about yourself, keep it simple. You can simply state your reason for being a member and what you hope to get out of it.
Add links to your social media. If you are a filmmaker on the platform, you will receive your own page featuring your videos. You can share your page URL in your profile to urge people to watch your videos, and support you. If you have a profile and then submit films, you can share your profile URL with us to add to your page as well.
What do I do in the forum?
You can post to the Topics in the forum and respond to other members' posts. If you subscribe to a Topic, you should receive a notification via email that someone has interacted with you, or the Topic. You can also tag another member using their @nickname format, similar to most social media platforms.
During the first few times you comment on the Quad, your post will need to be approved by the administrator.
If you cannot find a topic that reflects your interest, create a new Topic. Otherwise, comment on topics already there, such as "Introduce Yourself." If a topic is already created then you will have better results by posting your comments under that topic.
Categories are minimal. Within specific categories are topics and within topics are member comments.
Adding appropriate tags in topics makes it easy to classify your topics for searches. People can click on a popular tag and the search will provide them with results that share that tag.
The Quad works in the same way other forums work. Click on topics to see what members are sharing, reply to comments, etc. It may take a little time to figure out how it works if you are not used to online forums but soon you will be find it easy to interact and use the Quad to your benefit.
What types of conversations are appropriate in the Quad?
The conversations should reflect smartphone filmmaking in some form. For example: Gear, Apps, Experiences in filmmaking, seeking or offering collaboration with other filmmakers, etc.
What types of comments and conversations are inappropriate?
Please keep the language clean for all ages, especially because the forum is public. Abusive language or references to offensive matters are also inappropriate.
When you register, click on the terms and rules pages before agreeing to them so you will understand everything in more detail.
Below are direct links to open different sections:
Register | Login | Members | The Quad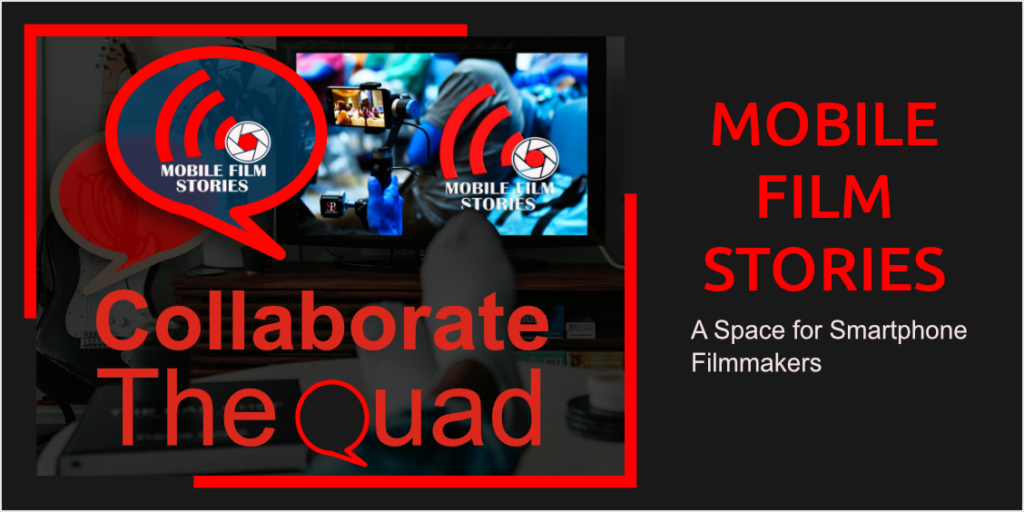 © 2020-2022 S. Botello Productions™. All rights reserved.