Welcome to the Quad for Mobile Film Stories!
This is your space to collaborate, share insights and ask questions to other community members. You'll need to register to interact.
Please keep all topics related to the mobile film community and industry.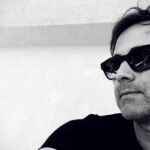 Joined: October 24, 2020 12:20 pm
Last seen: June 22, 2021 3:12 am
Author/Filmmaker/video editing
Throughout his 20 year career, he has collaborated with a diverse array of independent artists, musicians, actors, editors, and directors of photography. Today Im specialized in cinemobile for music videos, short film and working to complete my fisrt mobile Fetaurefilm.