Welcome to the Quad for Mobile Film Stories!
This is your space to collaborate, share insights and ask questions to other community members. You'll need to register to interact.
Please keep all topics related to the mobile film community and industry.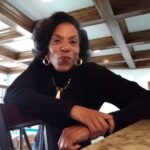 Joined: October 9, 2020 5:39 pm
Last seen: October 19, 2020 12:09 am
I am the Co-Founder of People 4 People Productions, former NYC High School Film Teacher, former Rutgers University Adjunct Professor of Film and Pioneer of Film Media Literacy Education.
I'm also the Curator for 'Filmmaking-On-Mobile'; our company micro-learning Video Production and mobile communications technology program.