Welcome to the Quad for Mobile Film Stories!
This is your space to collaborate, share insights and ask questions to other community members. You'll need to register to interact.
Please keep all topics related to the mobile film community and industry.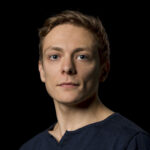 Joined: December 6, 2020 3:26 pm
Last seen: January 20, 2021 3:42 pm
Jamiel is a Dancer, Choreographer and Mobile Filmmaker based in Glasgow, U.K.
​Jamiel was born in London, England and trained at The Arts Educational School Tring Park, as well as receiving two years of musical training in 2006-2007 at the Trinity College of Music in Greenwich. His classical training was received at Central School of Ballet between 2007 – 2009 and Jamiel joined Scottish Ballet in 2009, becoming a Soloist in 2016.
​
In 2011, Jamiel became the Project Manager of the newly opened Lanterns Studio Theatre, London and launched the venue on its trajectory to becoming the premier Production Rehearsal and Creative space that it is today.
In 2017, Jamiel was selected for the 'SB Creates' Scottish Ballet Choreographic Mentorship Programme and throughout 2018, Jamiel began exploring capturing and producing his own work using a variety of modern mobile film-making techniques.
Jamiel has now created work for organisations including the BBC, Google, 3Tone Records, The Peter Darrell Trust, Scottish Ballet, the Royal Conservatoire of Scotland, Dance School of Scotland, Celtic Connections and more, with his work being shown in a variety of settings including on BBC iPlayer, New York Mobile Film Festival, the inaugural Dance International Glasgow, Dance Camera West, Celtic Connections 2019, The Edinburgh Fringe Festival, Dance on Camera New York, San Francisco International Dance Film Festival, LOIKKA Helsinki, and the opening Dumfries House for HRH Prince Charles.
​
Jamiel acted as Assistant Choreographer to Christopher Hampson on the 2019 production of "Wee Hansel & Gretel" for Scottish Ballet, and in July 2019 began receiving direct support from several Tech companies to continue to capture his work using the latest in Mobile Camera technology.
During the current U.K. wide quarantine & lockdown, Jamiel began producing his own series of Mobile Isolation Creations which led to several further substantial commissions. Using this momentum Jamiel decided to create the crowdfunded initiative #FundFreelanceDance - getting freelance Dancers and their related Artists and Services returned to the studio, returned to their craft and back into paid engagements.
More recently, Jamiel choreographed the music video "SICK" on the debut album of pop artist Adam Hender, Choreographer & Produced the Peter Darrell Trust Commissioned short film "TO THE SEA" and Edited & Produced the music video "ARSENIK" by YLLWSHRK in Collaboration with Constant Vigier."
Choreographer & Filmmaker