Welcome to the Quad for Mobile Film Stories!
This is your space to collaborate, share insights and ask questions to other community members. You'll need to register to interact.
Please keep all topics related to the mobile film community and industry.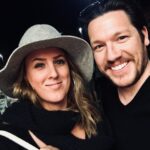 Joined: November 14, 2020 2:41 pm
Last seen: April 24, 2021 9:11 am
I'm an indie Screenwriter/Director/Produce from Utah, who's been telling stories since I was a kid. I was exposed to film at a very young age, my father was involved in big budget/indie level productions in Los Angeles and in Utah, he often brought me to movie sets and was immediately captivated by the behind the camera work and the writing aspect and I've been in love with it ever since. 
I continue to stay creative, continue writing, writing is really where my heart is. I try not to be scared of the white page in front of me, as most writers know, this can be a daunting problem… but the answer eventually shows up. I just have to remind myself it's okay to fail, and it's okay to continue to fail. It's how we learn to be great.
Writer, Director and Producer