Welcome to the Quad for Mobile Film Stories!
This is your space to collaborate, share insights and ask questions to other community members. You'll need to register to interact.
Please keep all topics related to the mobile film community and industry.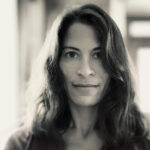 Joined: November 13, 2020 4:50 pm
Last seen: April 25, 2021 8:50 pm
I am a 22-year veteran Exhibit and Graphics Designer who turned freelance in 2018 to pursue filmmaking. I left an entertainment and destination-focused architecture firm to which I dedicated 19 years because I felt a great desire to produce meaningful film pieces that told personal and relatable stories—not just corporate or promotional films.
freelance exhibit and graphic designer