Welcome to the Quad for Mobile Film Stories!
This is your space to collaborate, share insights and ask questions to other community members. You'll need to register to interact.
Please keep all topics related to the mobile film community and industry.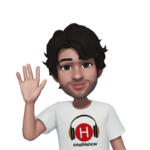 Aaron
Group: Registered
Joined: September 1, 2020
After crash landing on Earth, Aaron Nabus grew to enjoy watching anime and Godzilla movies, reading comic books, eating kimchi, and playing 80's and 90's arcade, Nintendo and SNES games. When not roaming the galaxy, interviewing talented creators, he is a Graphic Designer, Brand Ambassador for the International Mobile Film Festival, founder and organizer of FilAm CreatorCon and a #ComicConFit motivator.
Graphic Designer and Podcaster
"Stories matter. It's important to tell your own story before someone else does it for you" ~Aaron